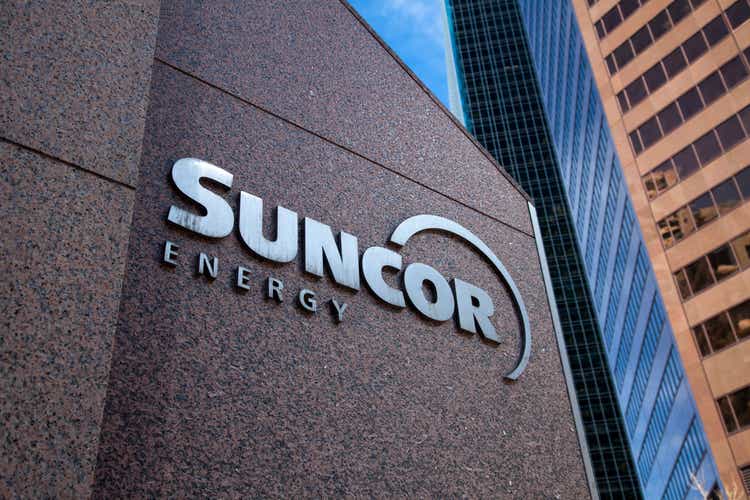 Suncor Energy (NYSE:SU) reported a better than expected Q4 profit on Tuesday, with adjusted operating earnings of C$2.43B (US$1.82B), or C$1.81/share, compared with the C$1.76 analyst consensus estimate and nearly double the C$1.29B, or C$0.89/share, in the year-ago quarter.
Q4 net earnings rose to C$2.74B, or C$2.03/share from C$1.55B, or C$1.07/share, in the prior-year period.
Suncor (SU) said the improved results were due to higher crude oil prices and refined product realizations as well as more upstream production, partially offset by higher operating expenses.
Q4 total upstream production increased 2.6% Y/Y to 763.1K boe/day from 743.3K boe/day a year ago, primarily driven by higher output from the company's oil sands assets.
Q4 refinery crude throughput totaled 440K bbl/day and its refinery utilization was 94%, compared to 447K bbl/day refinery throughput and 96% utilization in the year-earlier quarter, with the declines caused largely as the Commerce City refinery in Colorado was knocked out by winter storm Elliott; the plant is expected to return to normal production by the end of Q1.
Suncor (SU) said Syncrude maintenance in Q2 will affect 40K bbl/day of its oil production for the quarter.
Suncor Energy (SU) shares have gained 15% so far this year and 17% during the past year.