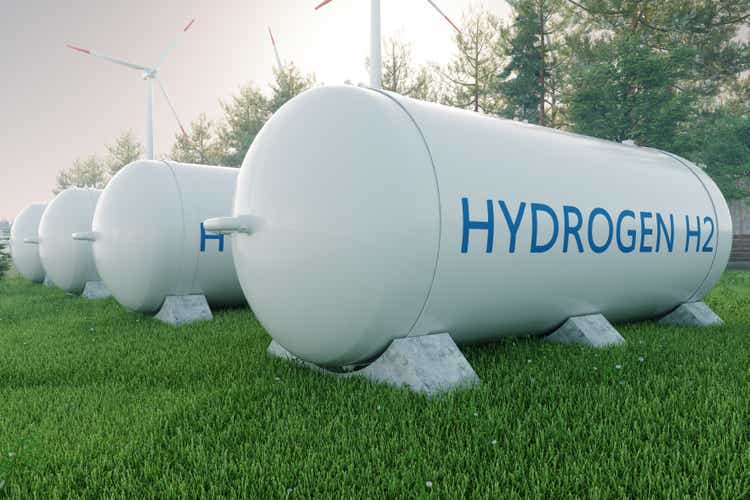 Bloom Energy (NYSE:BE) +9.4% post-market Thursday after easily beating expectations for Q1 adjusted earnings and revenues.
Q4 net loss widened to $47.1M, or $0.23/share, from a loss of $33.3M, or $0.19/share, in the year-earlier quarter, while revenues jumped 35% Y/Y to $462.6M, well ahead of analyst consensus, and Product and Service revenues rose 41% to $400.2M from $283M in the year-earlier quarter.
Q4 non-GAAP gross margin of 30.4% jumped from 21.2% in the year-ago quarter.
The company said revenues and non-GAAP gross margin were records for the quarter and the full year, and it closed 2022 with a $10B backlog, the strongest order book in its history.
For FY 2023, Bloom Energy (BE) guided for revenues of $1.4B-$1.5B, in line with $1.48B analyst consensus estimate, including Product and Service sales of $1.25B-$1.35B, with non-GAAP gross margin of 25%, as well as positive operating cash flow.
Bloom Energy (BE) shares have gained 23% so far this year and 59% during the past year.